Earlier this year, a new Lexus LS 500 made its debut, complete with a new 415-hp twin-turbo V6. Lexus might have something a bit hotter in store for its big sedan, though. An image that appears to show a high-performance LS F appeared on Instagram, and was spotted by Lexus Enthusiast. The image appears to have originated from a Japanese magazine, and it raises more questions than answers.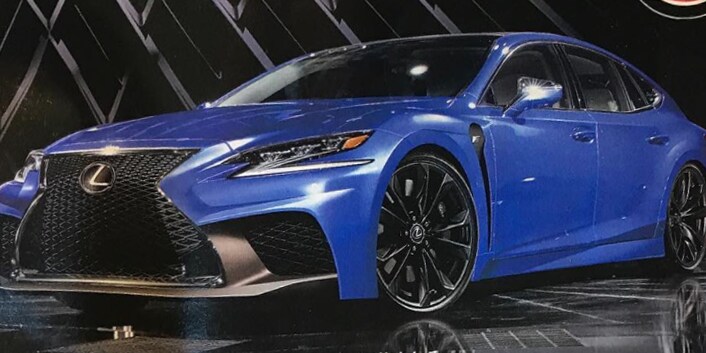 The car pictured certainly looks different than the LS 500 F Sport we saw this past spring, and features some details seen on the RC F and GS F. The big wheels and vents behind the front fenders are the most notable.
It's worth noting that the Lexus RC F leaked in a very similar manner before its debut at the Detroit Auto Show in 2014. Does that prove that the LS F is real? Not necessarily, but the similarities are striking.
We've also heard, via our colleagues at Car and Driver, that Lexus is working on a new, 4.0-liter 600-hp twin-turbo V8 to install in its flagship LC coupe. Fitting that engine to the LS would certainly make it a real competitor to cars like the Mercedes-AMG S63, BMW M760i and the Audi S8 Plus, all big luxury sedans that offer more than 600 hp.
We've reached out to Lexus to determine whether or not this picture shows an upcoming LS F, or if it's just someone's rendering. We'll update if we hear back. Lexus Enthusiast says that the LS F could be on track for a debut next month in Tokyo, or Detroit in January.
Source: Road & Track.
View our
New Lexus Models
inventory.